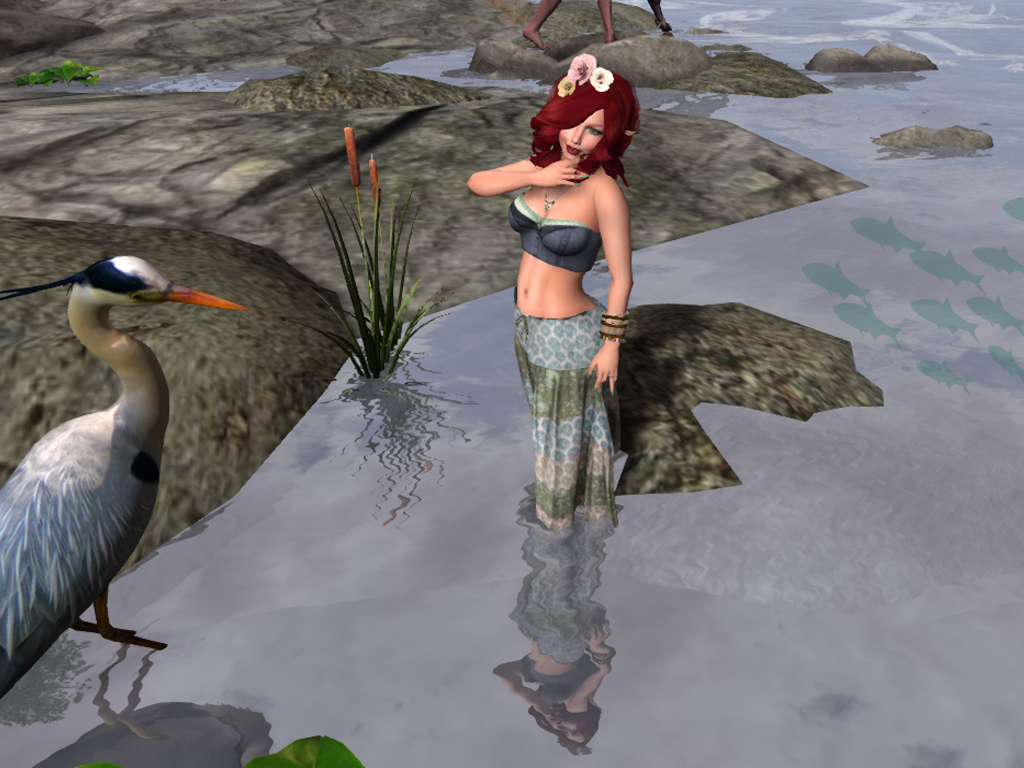 Who is that girl I see
Staring straight back at me?
Why is my reflection
Someone I don't know?
Must I pretend that I'm
Someone else for all time?
When will my reflection show
Who I am inside?
Reflections don't always show who you are inside, but these pieces from Sn@tch are pretty darn close to the gothy-gypsy-hippie me.
I love this "Miley Denim Bustier". It comes with a HUGE hud of Black and Blue Denim with ten undershirt colors for each. This summery top comes in the basic 5 mesh sizes with an alpha: Belleza Venus, Isis and Freya, Ebody, Maitreya, OOCACIN, Slink Physique and Hourglass, TMP and Tonic Curvy and Fine. Check the Detail picture below closeups.
I paired the top with this romantic long skirt called the "Lexi Boho Maxi". The HUD for this beauty has TWELVE fabrics to choose from. Definately Festival worthy attire. The sizes are as follows: Belleza: Isis, Venus and Freya, Slink Physique and Hourglass and Maitreya. Even if your body isn't listed here try a demo that is always available at Sn@tch! You just might find your fit.
To top off my look I got the "Sunni" Hair from Sn@tch (where else?). The super soft curls frame your face for a romantic daytime look and can take you into night time as well.
Check out all of these great items @ Sn@tch Today!
ul>
SNATCH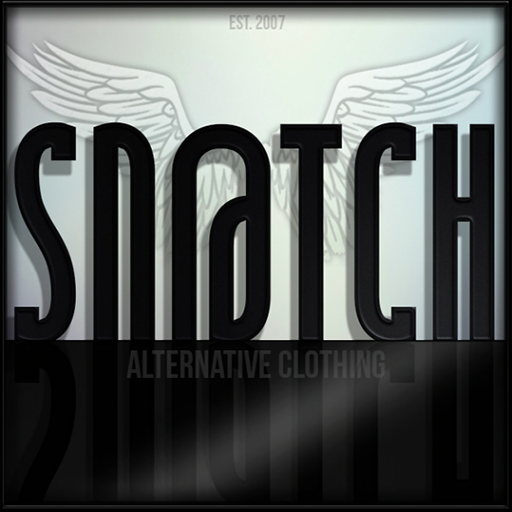 Body: Maitreya Lara
Shape: Sangi's Own Creation
Head: Catwa Jessica
Ears: ^^Swallow^^ Elf Ears
Skin and appliers: Paper Rabbit Willow and Cream Appliers
Eyebrows & Eyeshadow: #Adored siobhan brows – rainbow brite edition {catwa}, cyndi shadows – shibby edition {catwa}
Lips: http://maps.secondlife.com/secondlife/Snatch%20City/122/133/29″>Sn@tch Luscious Cream Lipsticks
Hands: Vista Bento Hands Final Female
Feet: Slink Slink Avatar Enhancement Feet Deluxe V1.2.5
Ring: On a Lark *OAL* Lover's Ring Hers – Forever and A Day Silver
Necklace: Sn@tch :::Sn@tch Starbound Necklace:::
Bracelet: (Shiny Things) Hippie deluxe bracelets – brown (no longer in exists)
Hair flowers: le fil casse coachella bound! flowerchild hair cluster powder (*Gacha)
Nails: Hello Dave Nail Appliers – Number 10 Matte
Pose: PosEsioN Bento Gift