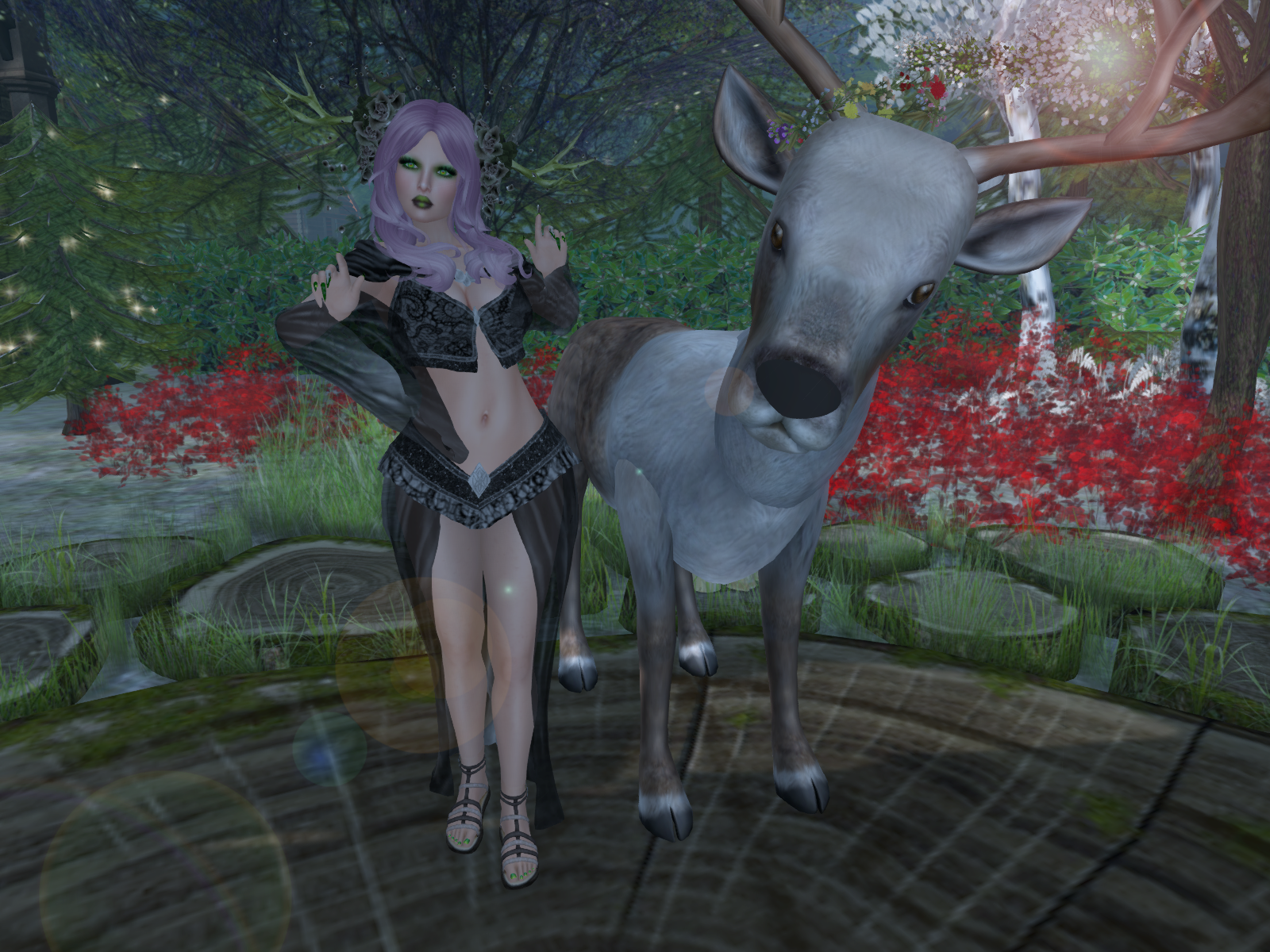 These Dreams
The sweetest song is silence
That I've ever heard
Funny how your feet
In dreams never touch the earth
In a wood full of princes
Freedom is a kiss
But the prince hides his face
From dreams in the mist
So many beautiful things at the Midsummer Enchantment! It's going to take me forever to show you them all!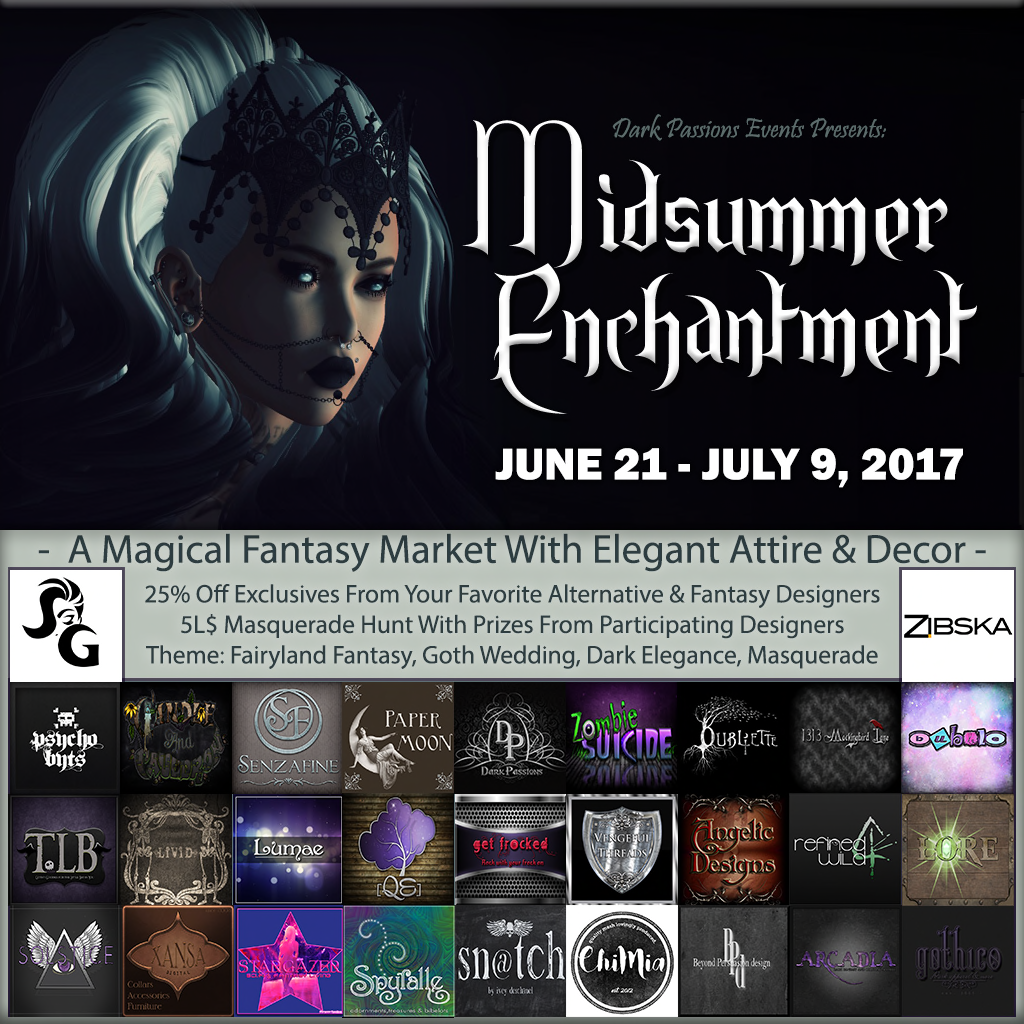 All the creators taking part with have 25% off all Exclusives and SOME will be taking part in a 5L Hunt!
So let's give you the bippity bobbity boo from head to toes on my look!
First this wonderful Lethia headdress from Zibska! The Lethia comes with 3 parts and a huge color HUD to style this versatile piece into the look that is truly you.
Both my lip and eye color are from Zibska also. There are 18 colors in the Blodwyn Lips with HUDs for Catwa, Omega and Lelutka. The Alise eye makeup comes in 8 striking colors and can be found as part of the HUNT at the event.
My gorgeous curls are a wonderful creation from Sn@tch. The Velvet hair is just perfect for anything you might get into. This hair is at a special price for the event and comes in your choice of 5 color sets or an all color pack. There is also a free gift just for coming by to visit! Don't miss it!
This gorgeous gauzey dress I am wearing is the BRONAGH Elvin Outfit from Get Frocked. This all in one outfit is sensual and clings nicely to the body. The colors available are black, purple and red. This comes in sizes for Classic bodies with an alpha, Slink Physique, Maitreya, and Belezza. There is a demo to try to make sure this fits for you!
On my fingers I have have some truly amazing nails from Slackgirl. Pointy tipped nails that are set for bento hands! They are HUDed with 16 colors/designs to chose from. They come in sets for Vista, Tuty, Maitreya, & Slink bento hands. Oh and the crow skull is a decidedly a statement decoration sure to raise a great conversation or two.
We have finally reached the foot notes…just a weird joke! I am wearing the Damask sandals from bubble. They are avaiable in Maitreya and Slink sizes and are another one of the HUNT gifts here at the event.
And my little friend here is celebrating Midsummer with a Garland of Wildflowers from papermoon .
Check out the detail pictures below, and get yourself to the Midsummer Enchantment!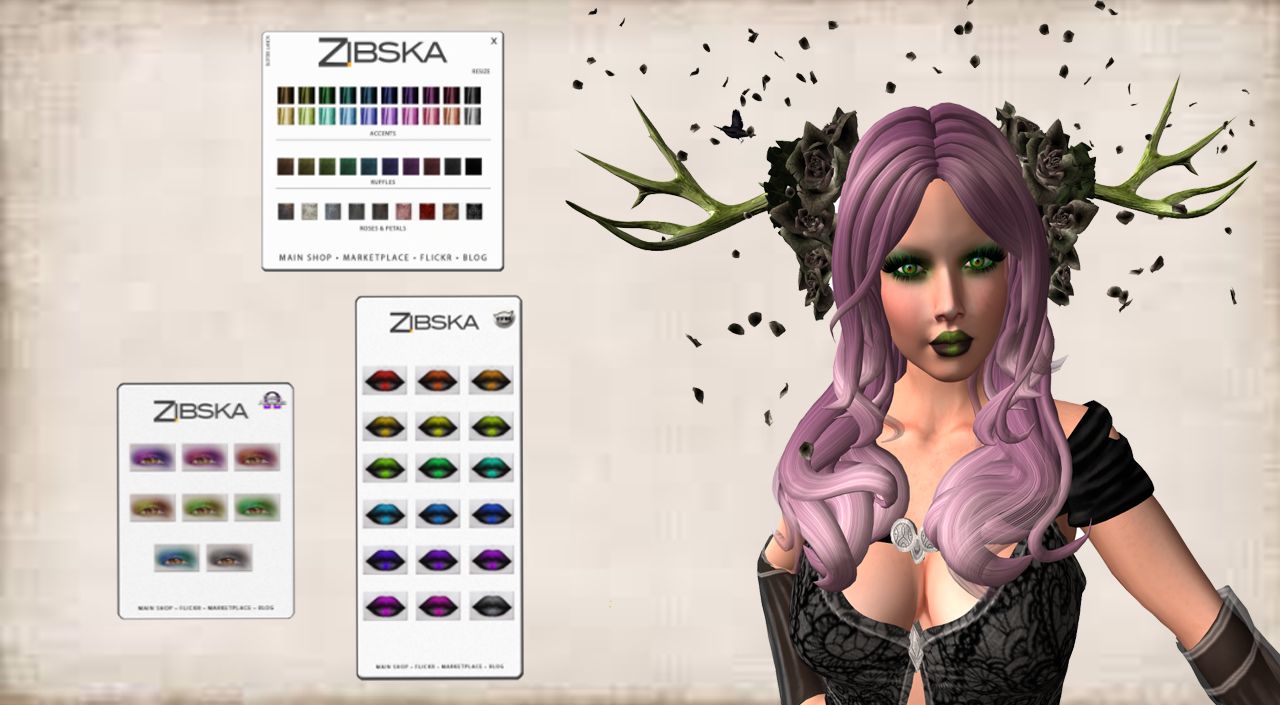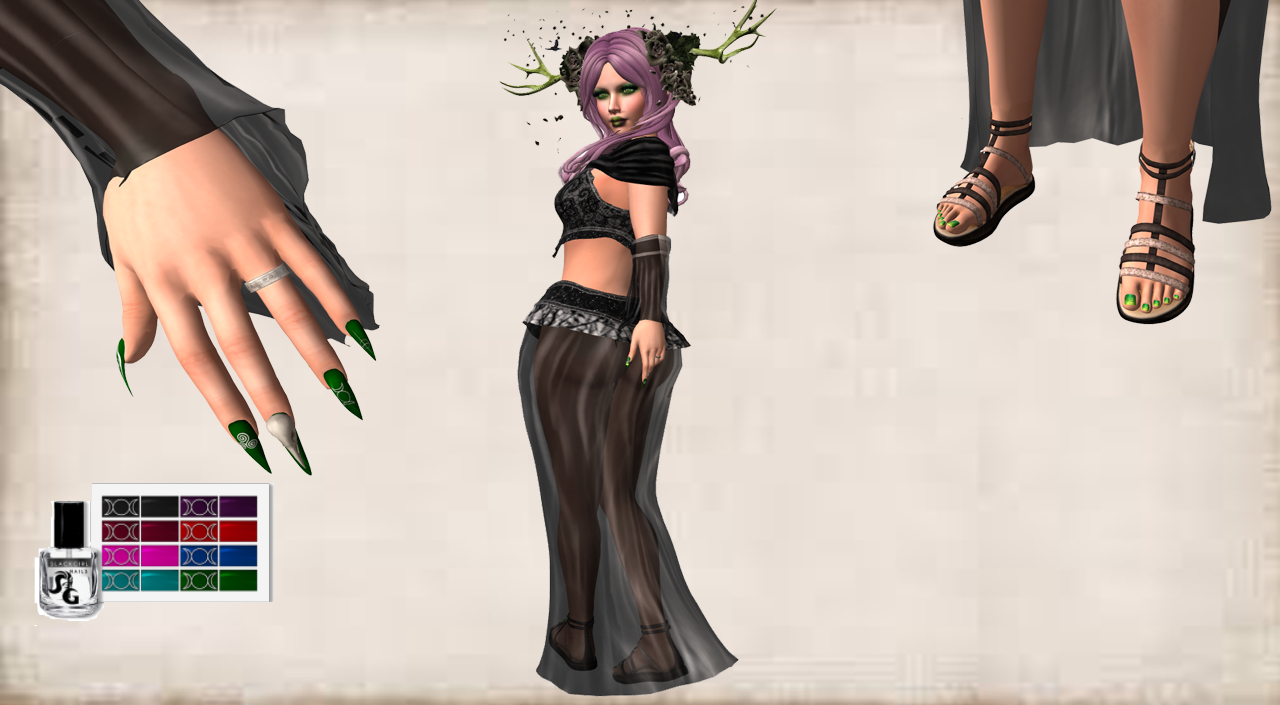 Sangi Details
Body: Maitreya Lara
Shape: Sangi's Own Creation
Head: Catwa Jessica
Ears: ^^Swallow^^ Elf Ears
Skin and appliers: Paper Rabbit Willow and Cream Appliers
Hands: Vista Bento Hands Final Female
Feet: Slink Slink Avatar Enhancement Feet Deluxe V1.2.5
Ring: On a Lark *OAL* Lover's Ring Hers – Forever and A Day Silver