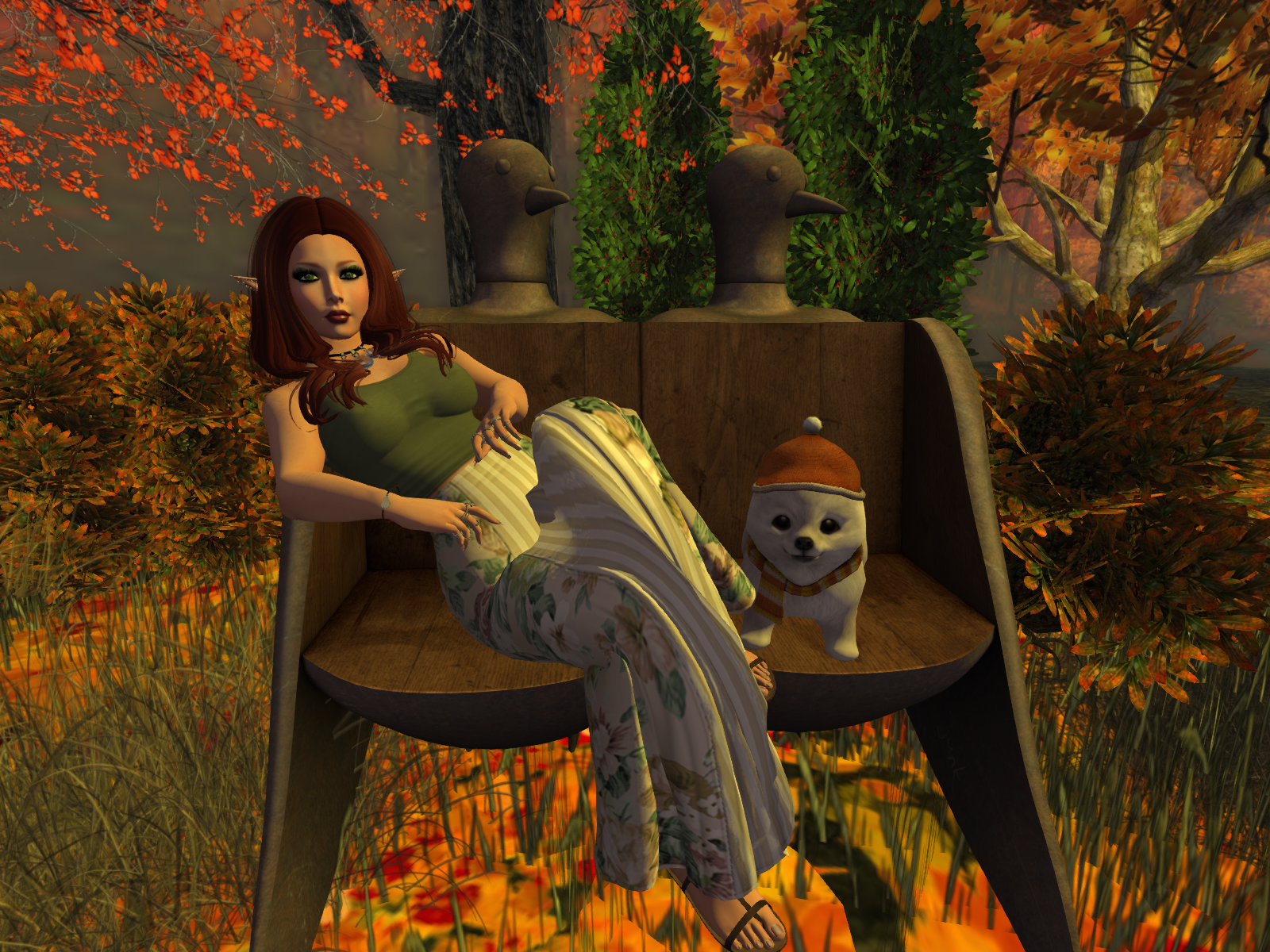 Am I more than you bargained for yet?
I've been dying to tell you anything you want to hear
Cause that's just who I am this week
Lie in the grass next to the mausoleum
I'm just a notch in your bedpost
But you're just a line in a song
Sn@tch always has the perfect clothes, hair, and jewelry for any mood!  I put together an outfit that is perfectly me from some of the new releases from Sn@tch.(Plus some other goodies).
From the top is the Leila hair.  This super cute do comes in two sizes and TONS of colors.  There is always a demo, so grab one and find the right size for you.
This super cute top is an Omega applier and there are system layers too! The Sn@tch Gettin' Lifted Tanks come in 12 colors to choose from and there is pastel and dark colors sets to choose from.
I adore this new skirt I picked up at Sn@tch.
This is the Sn@tch Serene Mermaid Skirt Redux. Ivey loves to recreate past items and I am so So SO glad she remade this incredible design. The skirt comes in a TON of sizes and as with all her mesh items there is an alpha to go with.
I even sn@tched my makeup from the store! (see what I did there?)
The amazing eyeshadows are from the Mercy Eye Makeup collection. With tattoo layers and an Omega HUD the 24 amazing colors will take you anywhere!
My beautiful lip color is part of the Luscious Cream Lipsticks set. Again there are 24 colors on the Omega HUD and tattoo layers.
Last but not least is my lovely necklace. It is part of the Paragon Jewelry Set. The necklace, ring, and earrings are texturable in 25 gem and stone colors.
Check out the Details picture below and go Sn@tch up some great new looks.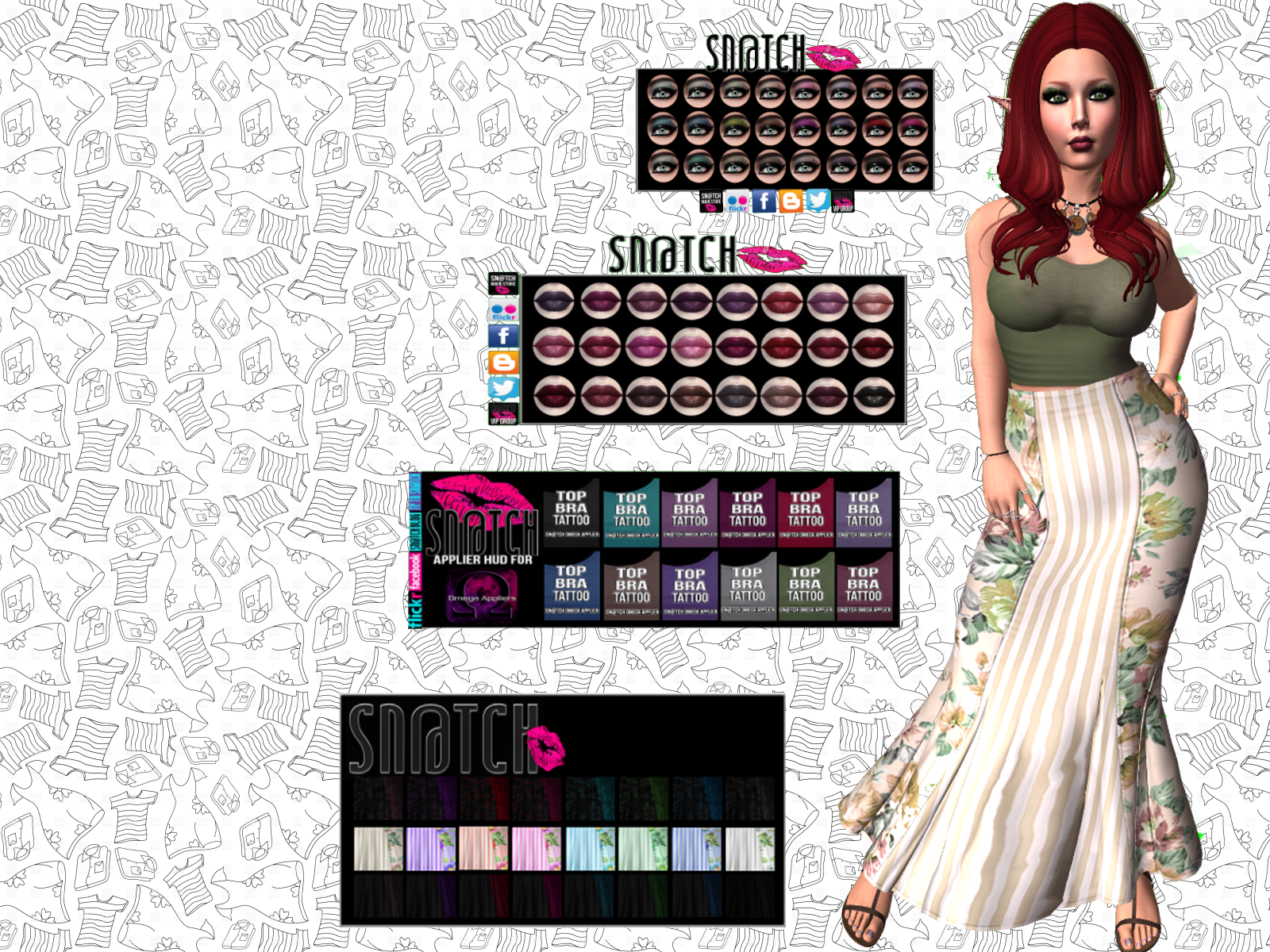 Sangi from Head to toes:
Body: Maitreya Lara
Shape: Sangi's Own Creation
Head: Catwa Jessica
Ears: ^^Swallow^^ Elf Ears
Skin and appliers: Paper Rabbit Willow and Cream Appliers
Hands: Vista Bento Hands Final Female
Feet: Slink Slink Avatar Enhancement Feet Deluxe V1.2.5
Ring: On a Lark *OAL* Lover's Ring Hers – Forever and A Day Silver
Shoes: Friday~Old FLF
Bench: junk. pigeon street seat. autumnal.
Puppy & Shrubs: Jian ~Puppy is Gacha