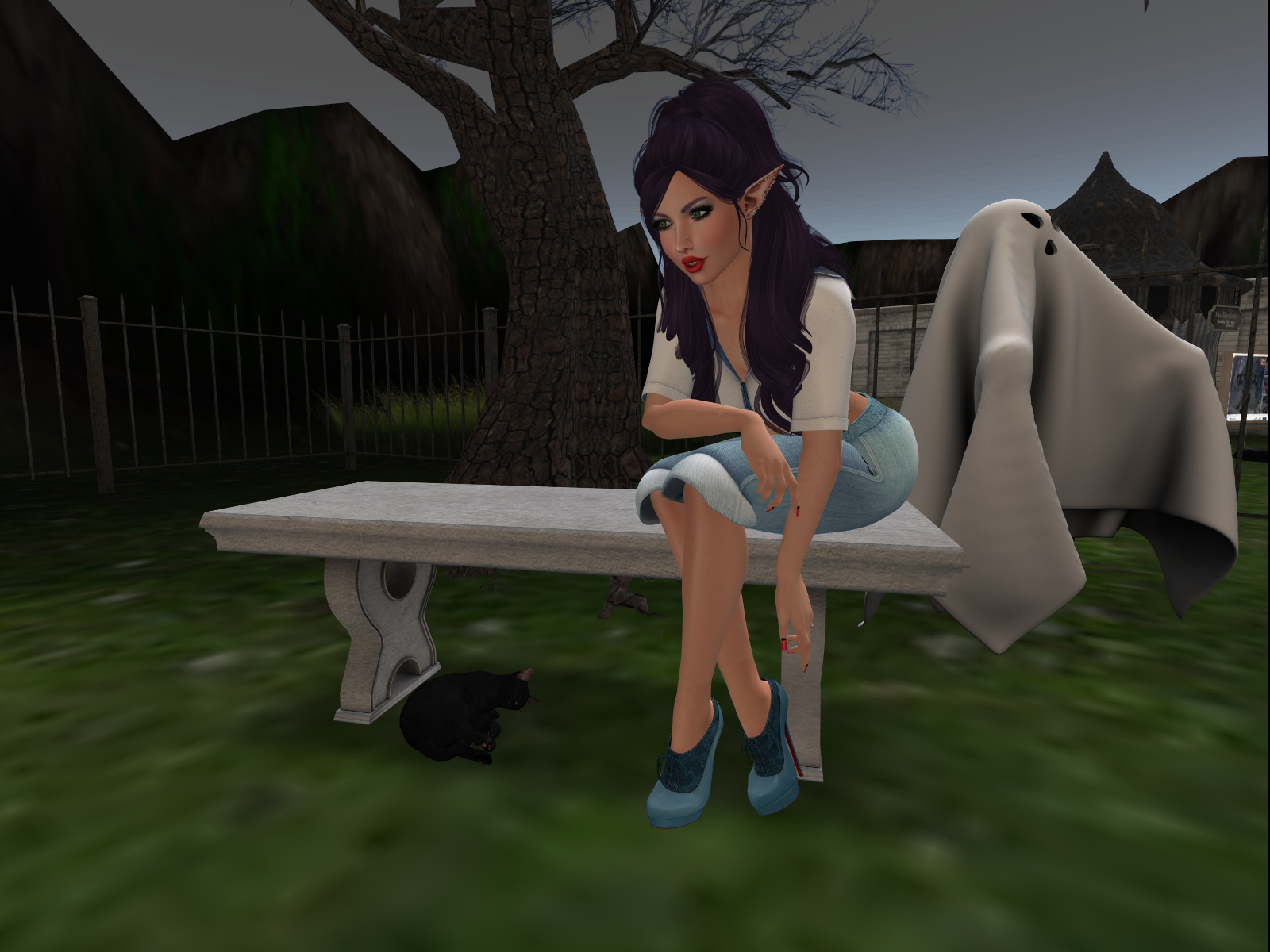 When I come home at night
I bolt the door real tight
People call me on the phone I'm trying to avoid
Well, can the people on TV see me
Or am I just paranoid?
Have you just ever had that feeling that creeps up your back…that someone is watching you?  I was in the park the other day, looking super cute in my new goodies from Blossom & SOHOe Shoes when I got this cold tingle across my skin.  Like a ghost had just drifted by….. oh well probably was my imagination!
No matter I WAS looking so good in the Claudia Top and Capri set by Blossom and of course I paired it with my new shoes, the Maggie Ankle boots from SOHOe Shoes!  Both of these are available at the TAP Event, September 8-28
The Claudia has an adorable cropped top with a sailor collar that can be mixed and matched tons of different ways.  But wait, Blossom has matched these up with a dual buttoned capri pant that is a perfect compliment to the top.  Check out the HUDs below for all the colors and designs available.  The sizes run the whole range from Slink Hourglass & Physique, Belleza Freya, Isis, and Venus, Maitreya Lara and TMP for both pieces.
The Maggie Ankle boots from SOHOe Shoes really finished off this outfit perfectly for me.  They have a retro look that matched the sailor feel for me.  There is a delicate lace detail on the vamp of the shoe that you can be mixed and match with all the colors and 6 parts in the shoe HUD.  This will be a must for all my throwback outfits!
Check out all the details below and get to the Tap Event or visit Blossom and SOHOe Shoes at their main stores!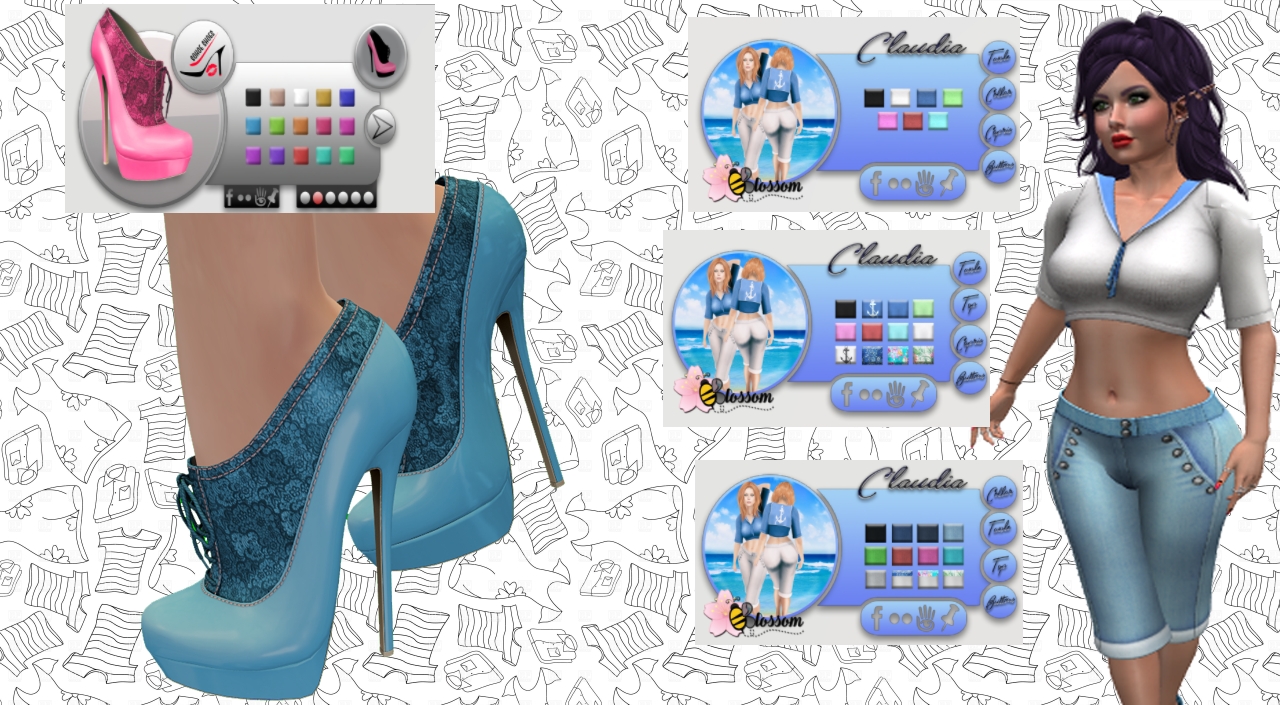 Sangi from Head to Toes
Hair: Truth Natalie
Body: Maitreya Lara
Shape: Sangi's Own Creation
Head: Catwa Jessica
Ears: ^^Swallow^^ Elf Ears
Skin and appliers: Paper Rabbit Willow and Cream Appliers
Eyebrows & Lips #Adored
Hands: Vista Bento Hands Final Female
Feet: Slink Slink Avatar Enhancement Feet Deluxe V1.2.5
Ring: On a Lark *OAL* Lover's Ring Hers – Forever and A Day Silver