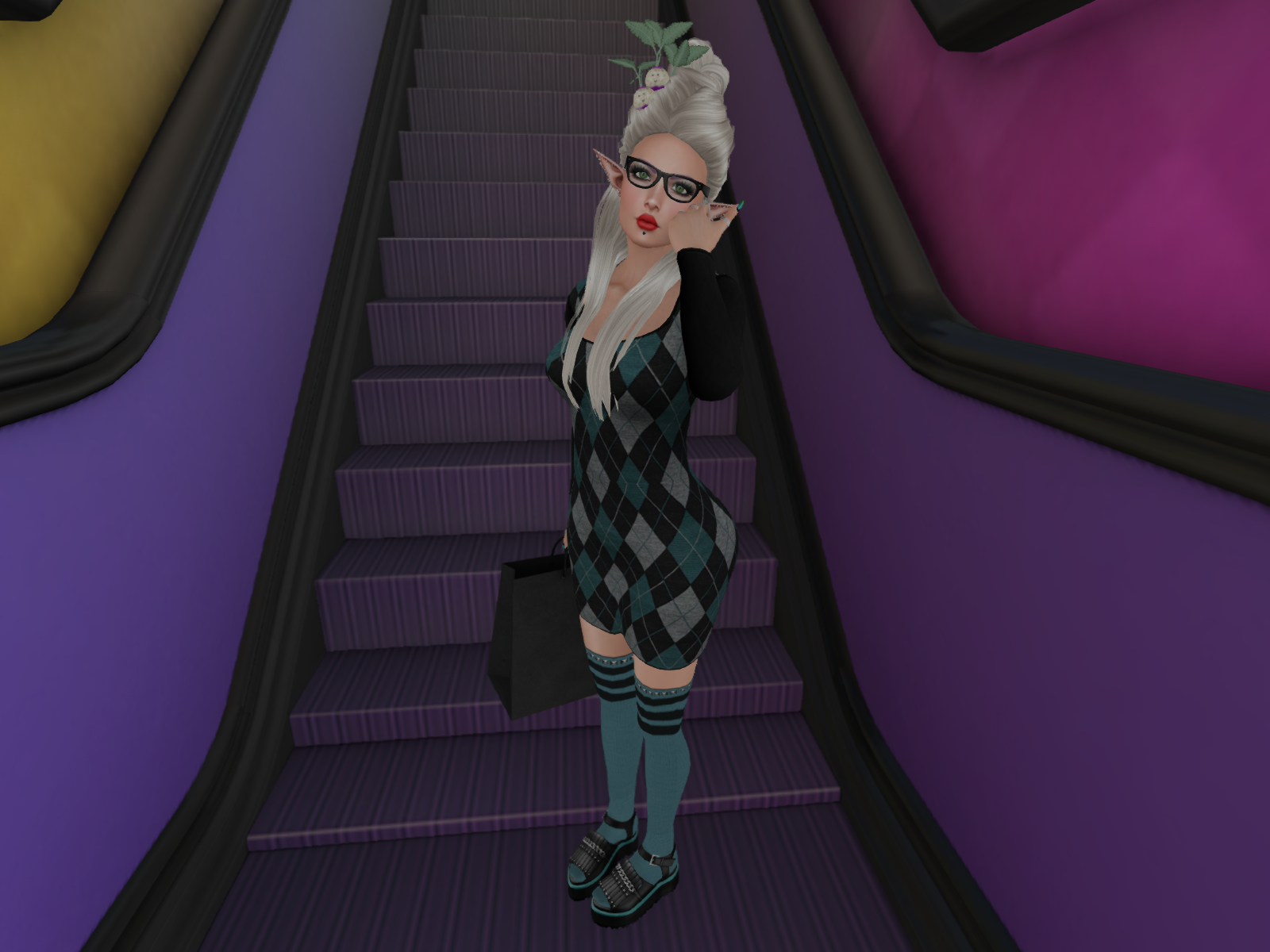 I love to shop. There I said it. If shopping was an Olympic sport, I would gold medal in it every time. And I love to shop till I drop at Sn@tch!
Sn@tch always has great new releases, Fishing for outfits, 6 Riot vendors & 8 Lucky Letter Boards running at all times!! Come on, could you not wish for more?
My super cute hair is a new release from Sn@tch called "Kaira." I love this messy updo/long hair and just suits me. It comes in two sizes to go over those lady lumps and in all the gorgeous colors Sn@tch has.
I am also wearing the Sn@tch Hollow piercing. It is a sweet labret piercing with a HUD of 14 stone and jewel textures. It comes with the Hollow Lipsticks, which has 18 lipstick colors. I thought I had put it on my avi, but SL had different ideas. I did include the HUD in the details picture because the colors are so perfect for this time of year!
I am wearing the Wilora Arygle Dress! I love argyle patterns and I adore this dress! There are 8 dark patterns in this HUD for the dress and it comes in the 5 basic Mesh Sizes, Maitreya and both Slink Sizes. Try a Demo, cause there is always one available for free!
I finished off my look with Sn@tch Studded Zipper Socks. These are on an Omega HUD so they work for all. 12 different colors with studs around the thigh high top. The Zipper down the back ads a sassy touch to any outfit.
So Get to Sn@tch! What are you waiting for??????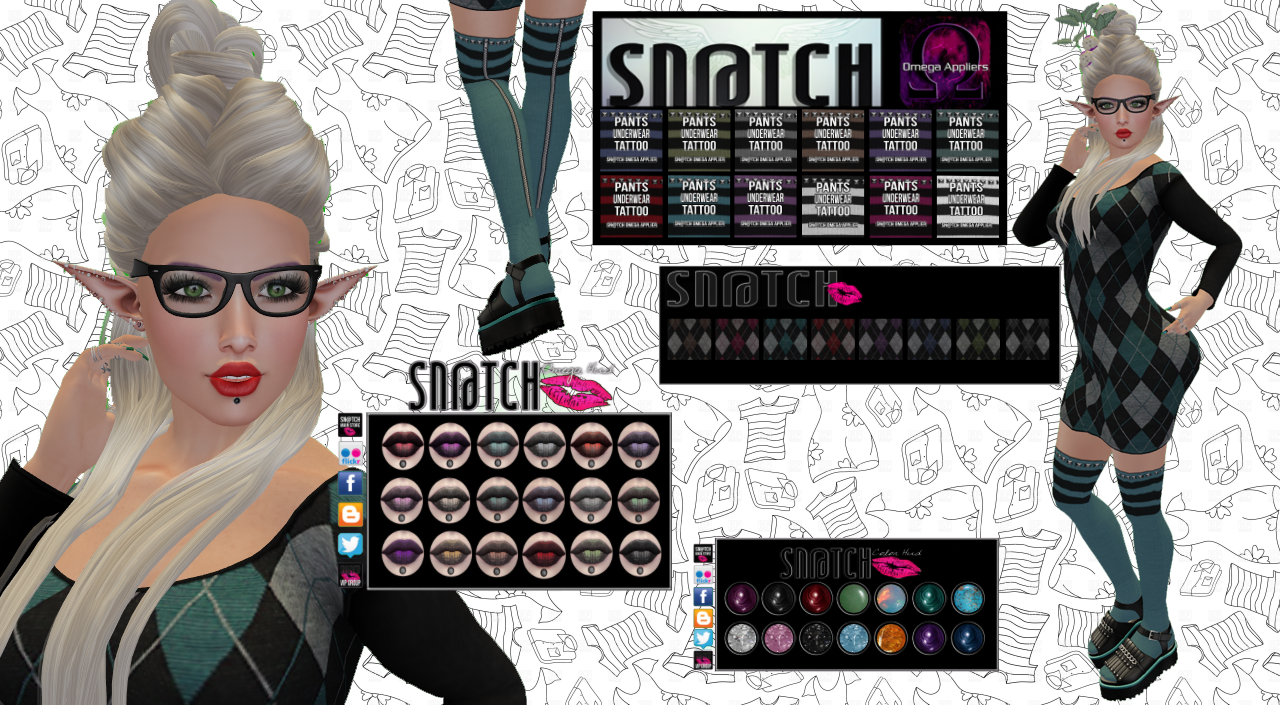 Backdrop: MINIMAL – Illusion III – *3* Gacha
Pose: *CN* pose 1707_3b
Hair ornament:Gardeners – Common Glytch
Shoes: KC Couture Zany
Body: Maitreya Lara
Shape: Sangi's Own Creation
Head: Catwa Jessica
Ears: ^^Swallow^^ Elf Ears
Skin and appliers: Paper Rabbit Willow and Cream Appliers
Hands: Vista Bento Hands Final Female
Feet: Slink Slink Avatar Enhancement Feet Deluxe V1.2.5
Ring: On a Lark *OAL* Lover's Ring Hers – Forever and A Day Silver