Something about these new items from SOHOe SHOeS and Le Fashion Whore just screamed Soviet Spy to me. So here I go looking for Moose and Squirrel, in my Barely There Lingerie and F*ck Me Daddy boots only available at the XXX Event.
The super sexy "Barely There" Lingerie is from Le Fashion Whore. The top and bottom come separately in 8 colors or grab that fatpack with all of them on a HUD!
The uber seductive "F*ck Me Daddy" boots come all the up to THERE! They come in 14 colors but get that fatpack or you will wish you did!
Both of these are available at the XXX Event. until December 5th, so get there and get them!!!!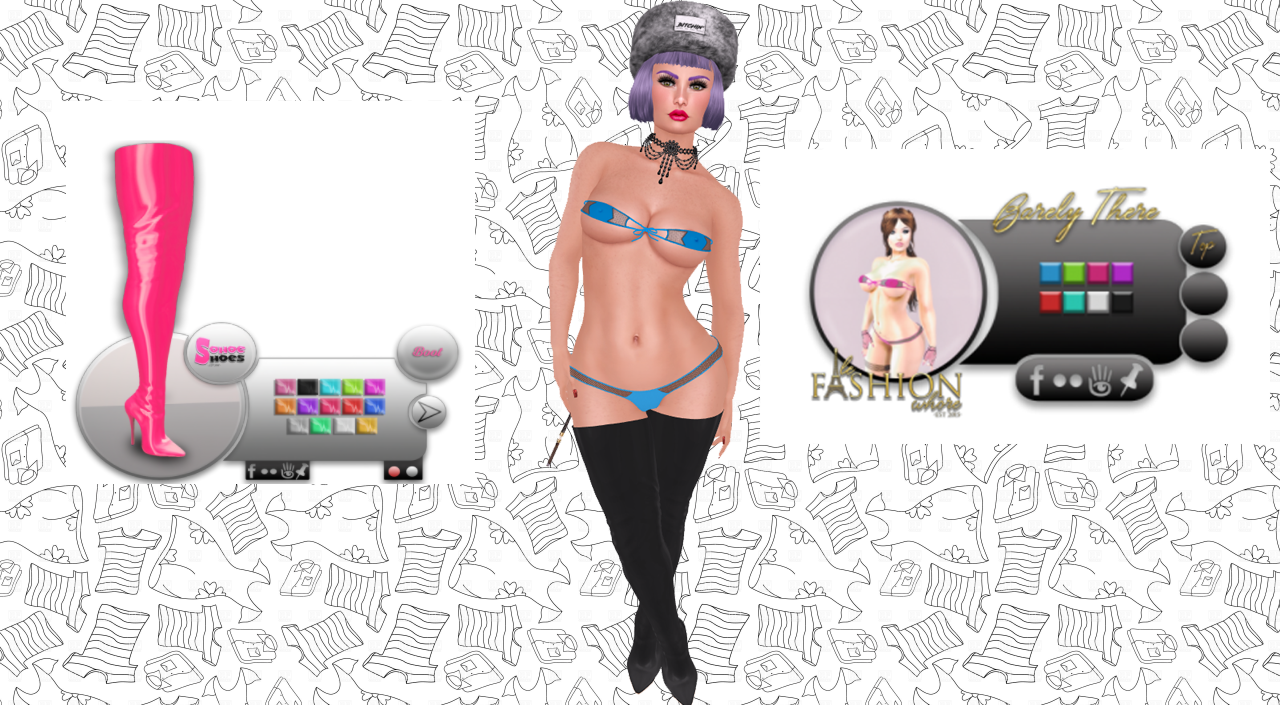 Sangi from Head to Toe
Body: Maitreya Lara
Shape: Sangi's Own Creation
Head: Catwa Kathy
Skin and appliers: Paper Rabbit
Eyebrows & Lips: #Adored
Hands: Vista Bento Hands Final Female
Feet: Slink Slink Avatar Enhancement Feet Deluxe V1.2.5
Ring: On a Lark
Hat and Hair: BTTB sasha gacha – shapka hat RARE Current Pocket Gacha
Fur: ..S9..: Ribbed Fur – Colorprint (S-M) *RARE* Past Pocket Gacha
Cigarette Holder: The Sea Hole – Parisian Cigarette & Holder (Clove Cig) – Pearl MP Only
Necklace: MG – Necklace – Belladonna Crystal Beaded Choker
POSE:-Lalochezia- Think I'm in Love
Background: anxiety %ugh! Gacha